Forgotten countries, forgotten issues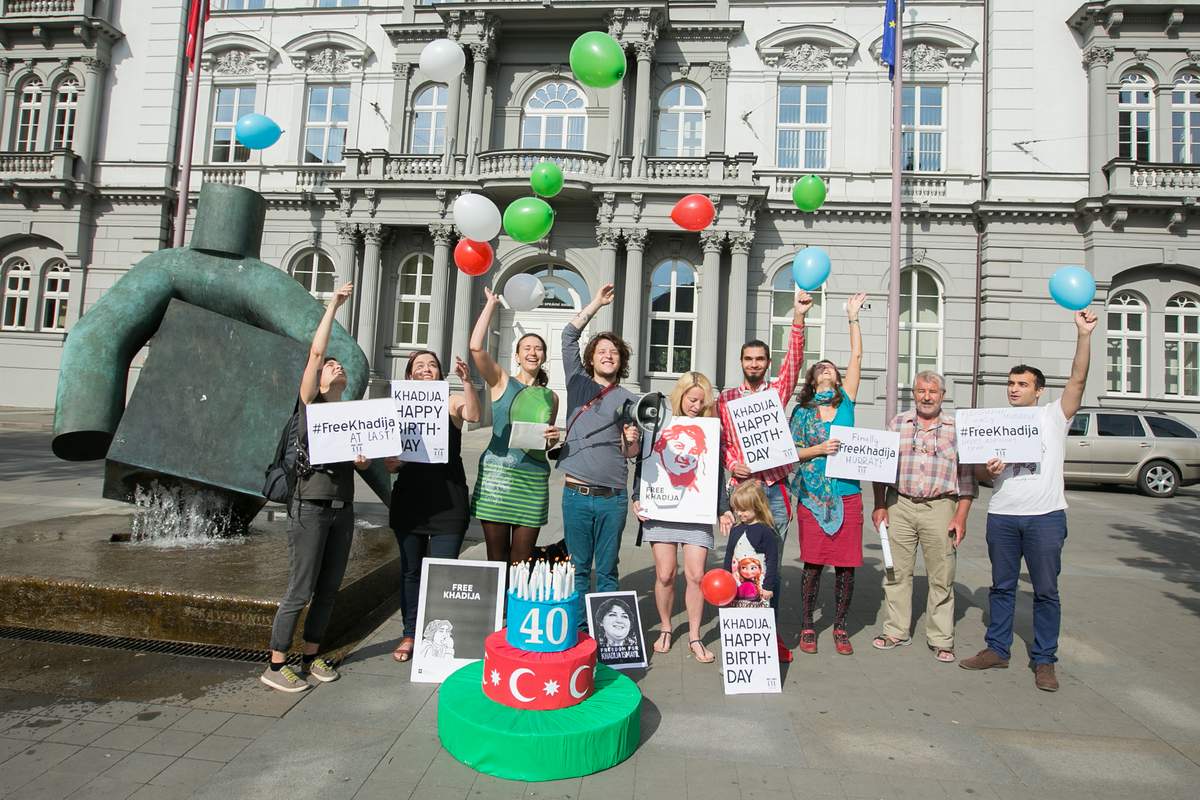 The Initiative Way is a program of the organization NESEHNUTÍ that supports civic initiatives abroad. We help local activists create civil society and protect human rights, the environment, the rights of the disadvantaged, minorities and animal rights.
WHAT WE WANT
We want to be helpful in expanding rights and freedoms, developing participation in public affairs and the functioning of independent media. In collaboration with local organizations, we want to contribute to the development of bold, critical and authentic grassroot groups. We try to reduce the influence of xenophobic, militaristic and intolerant ideologies.
WHERE WE WORK
We are active in Armenia, Azerbaijan and Georgia, and work with non-governmental organizations in post-conflict areas such as Abkhazia, South Ossetia and Nagorno-Karabakh. Since 2014, we have also been working in Ukraine.
WHERE WE SEE A PROBLEM
Civic initiatives and the non-profit sector in many Eastern European countries generally do not have sufficient know-how and experience to successfully and effectively conduct independent social, environmental and human rights campaigns and activities. In post-war and politically problematic areas, we encounter a high level of corruption, insufficient compliance with the law at all levels.
In our experience, civic campaigns can be an effective tool for promoting and protecting human rights and increasing the transparency of the country's state administration.
HOW WE WORK
We support local initiatives through professional consultations, campaign planning, education or the organization of internships, in the beginning also financially. We are thus succeeding in jointly achieving positive changes in civil society and drawing attention to issues that may be marginalized in a given country – from the protection of animal rights through to the inclusion of Roma minorities.
HOW IT WORKS
Through an open call (if this is possible in the specific country or territory), we address the widest possible range of civic initiatives to submit their campaigns proposals in the microgrant call. We then select the ones that best meet the microgrant call and plan to conduct ambitious civic campaigns.
Using our experience, we help the initiatives plan concrete civic campaigns. The initiatives choose the topic themselves – according to their preferences and according to what they consider important in their society. We "limit" them only by setting a specific micro-grant call focus and by emphasizing NESEHNUTÍ's priorities (emphasis on civic participation, strengthening independent media, the right to information, women's rights and environmental protection).
Part of our way of support is also the organization of internships or study visits for participants from South Caucasus or Ukraine. In the Czech Republic, for example, we organize internships for independent journalists from Ukraine and the Caucasus, where they have the opportunity to gain experience and contacts from the Czech media.
Partners and donors
Activities of the programme The Initiative Way has been supported since 2011 by Ministry of Foreign Affairs of the Czech Republic, TRANSITION programme.

Projects of The Initiative Way with participation of Visegrad countries have been repeatedly supported by International Visegrad Fund.